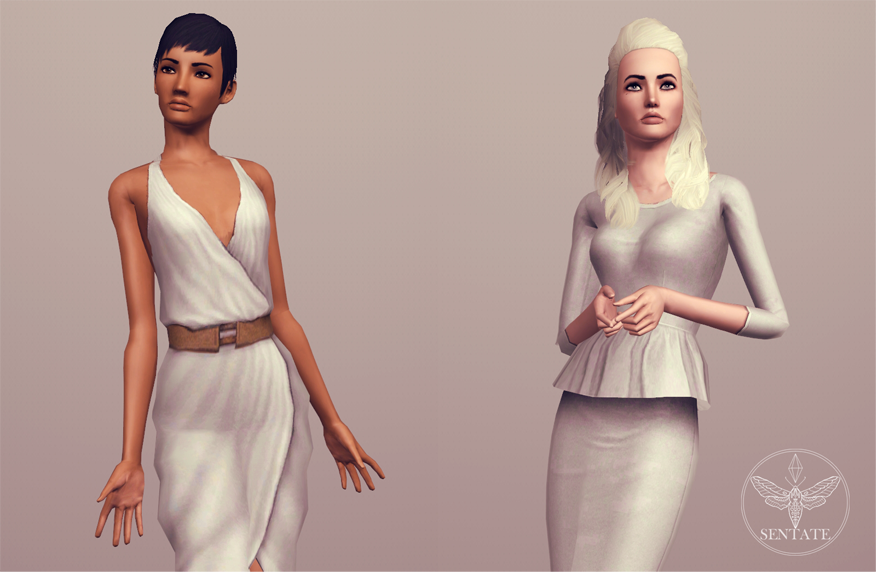 Hey everyone, I've been missing on here since... like... christmas? Literally christmas! I got a suprise present of a new computer that means I can run the Sims 3 on the highest settings, bake cakes, exercise and do back flips all at once! I really got lost in the gameplay over the last few months with that, College, Learning to drive, a
NOSE JOB
and all those other things in life that suck up your time!
So this is sort of a covering post apologising for being such a looser and not being active, though I do still keep my hand in and often have a stalk of what you're all doing; I LOVE what everyone's doing with bonehilda, so glad you're enjoying her, and seeing the 'Emma Boots' popping up on meshes all over the place! As far as I can tell I've finished on the sims 2 for now, The sims 3 has really pulled me in, especially with the delicious supernatural EP looming over the corner.
So After 6 months of solid play I decided to start creating again, Its not as easy as before but in some ways its so much better, no more recolours or worrying if people will like these shoes with this dress etc. I'm pretty active on tumblr and post alot of sims 3 stuff there, as well as content previews and shots from my game, So if you've not got me on tumblr click the picture and follow meh! Those 2 dresses are things I've made, and the one of the left is currently in the Mod Queue at MTS2. Plus I have loads of stuff in my folder waiting to be uploaded too! So you'll be hearing much more from me soon :D
Hope everyone's well and good!
x
Sentate